---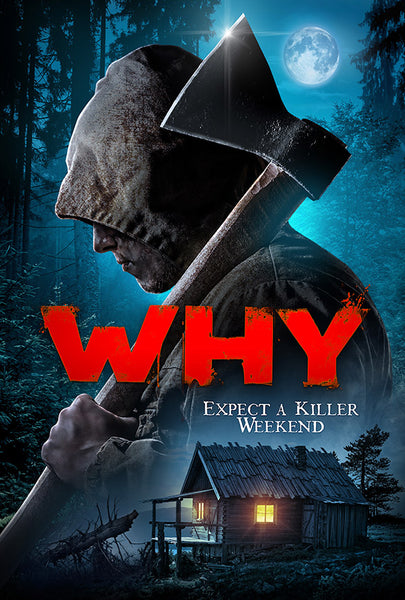 WHY
GENRE: Horror, Thriller / Runtime: 78 Minutes
COMPARABLE TITLES: FRIDAY THE 13TH, P2, HALOWEEN
SELLING POINTS: Intense, edge of your seat thriller with great FX, a frightening and memorable killer, and an exciting cast.
CAST: Natasha Henstridge (SPECIES, THE WHOLE NINE YARDS), Lance Henriksen (ALIENS, HARD TARGET, POWDER), Emma Bell (THE WALKING DEAD)  
SYNOPSIS: Alone, deep in the woods at her boyfriend's family cabin, writer Blake Sinclair picked the wrong weekend to getaway. She soon finds herself in a desperate fight for her life to escape a bloodthirsty maniac who has been leaving multiple victims in his wake as he returns to the quaint mountain town of Northdale.
NOTE: Non-Exclusive only in SAARC.