---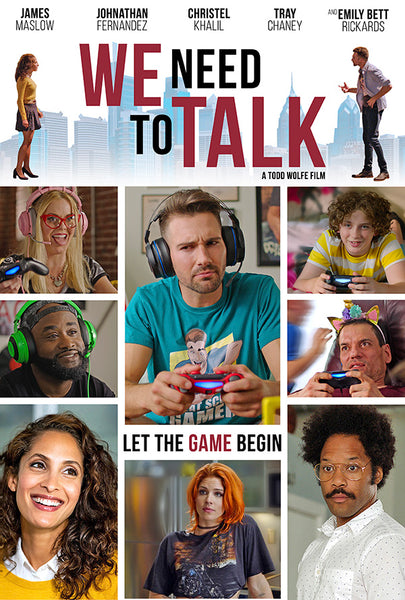 WE NEED TO TALK
GENRE: Romantic Comedy / Runtime: 84 Minutes
SYNOPSIS: A self-absorbed video-game influencer who speaks to millions of fans on social media cannot communicate with the ones he loves. His lifestyle isn't a problem until his girlfriend tells him, "we need to talk".
CAST: Emily Bett Rickards (CW Network's ARROW), Tray Chaney (HBO's THE WIRE), Jame Maslow (MY BOYFRIEND'S MEDS)
SELLING POINTS: High quality film featuring a popular cast of well known stars from popular shows like Boy Band and Nickelodeon show Big Time Rush.  Film is available in 4k and 5.1 surround sound.
COMPARABLE TITLES: VALENTINES DAY meets HE'S ALL THAT
RIGHTS: Some exclusive and non-exclusive rights sold in certain territories.  Please email achase@highoctanepictures.com for more information.
NOTE: Non-Exclusive only in SAARC.