---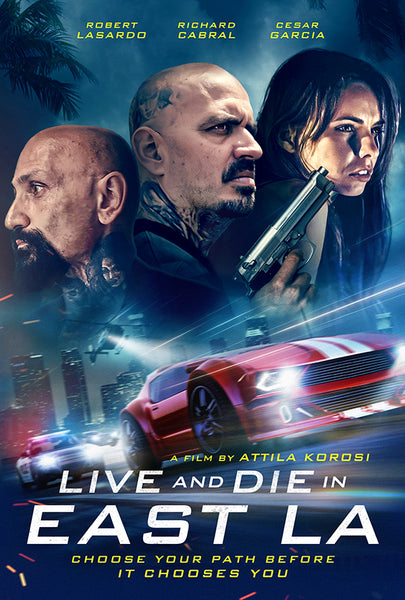 LIVE AND DIE IN EAST L.A.

GENRE: Crime, Thriller / Runtime: 84 Minutes

CAST:  Robert LaSardo (JOHNNY & CLYDE, THE MULE, CSI: MIAMI), Richard Cabral (PARANORMAL ACTIVITY, END OF WATCH), Corina Calderon (SUICIDE SQUAD, ALL SHE CAN)
SYNOPSIS: After an E.R. doctor treats an injured boy, he is pulled into the world of gangs and street violence in the underbelly of Los Angeles.

COMPARABLE TITLES: END OF WATCH meets CRASH meets TRAINING DAY

SELLING POINTS: A gritty look at the thrilling world of street-level crime in modern Los Angeles. Critics have praised the performances from the recognizable cast as authentic and harrowing. Diverse cast representative of the "real" America. Available in both HD resolution and 5.1 audio.