---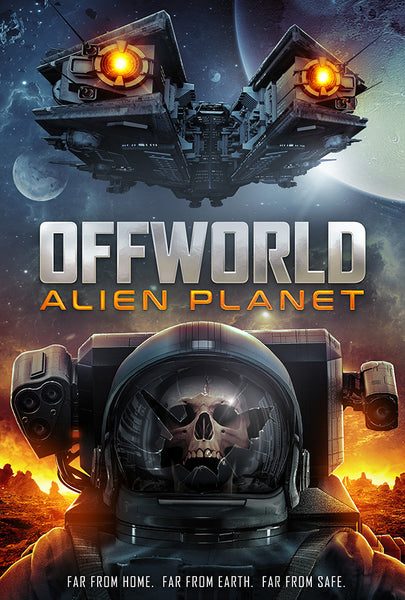 OFFWORLD: ALIEN PLANET
GENRE: Sci-Fi, Horror / Runtime: 93 Minutes
SYNOPSIS:  A hundred years in the future, the human race has begun to move to a new world. When Tantalus 2, the second ship to make the journey, crashes on the surface hundreds of kilometers from the outpost, Commander Jan Lepree struggles to lead the group to safety. Traveling in a harsh, unpredictable environment and facing off with an overbearing security chief, Jan and the crew will need to survive an unexpected danger they could have never prepared for.

COMPARABLE TITLES: THE MARTIAN meets ALIENS meets PITCH BLACK

SELLING POINTS: A Sci-Fi/Horror adventure detailing one spaceship crew's struggle for survival against the odds on an alien world. The film contains CGI throughout and otherworldly settings and locations. Available in HD with alternate Key Art and Trailers available.