---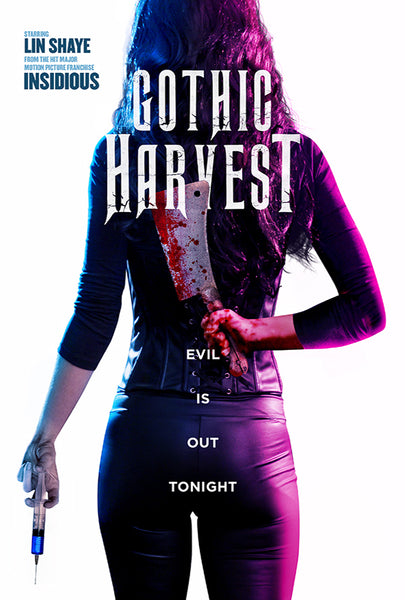 GOTHIC HARVEST
GENRE: Horror / Runtime: 82 Minutes
COMPARABLE TITLES: CABIN IN THE WOODS, HOUSE OF 1000 CORPSES, TEXAS CHAINSAW MASSACRE
SELLING POINTS: A creepy, winding story that takes place during Mardis Gras; features voodoo curses and a killer family in the same vein of HOUSE OF A THOUSAND CORPSES; exceptional acting.
CAST: Lin Shaye (INSIDIOUS), Bill Moseley (REPO! THE GENETIC OPERA, THE DEVIL'S REJECTS), Ashley Hamilton (IRON MAN 3)
SYNOPSIS: Four college co-eds head over to New Orleans for Mardi Gras. When Hope meets a handsome local in a bar and goes home with him, she becomes the latest victim of a nearly two-century-old dark curse by Voodoo Queen Marie Laveau.