---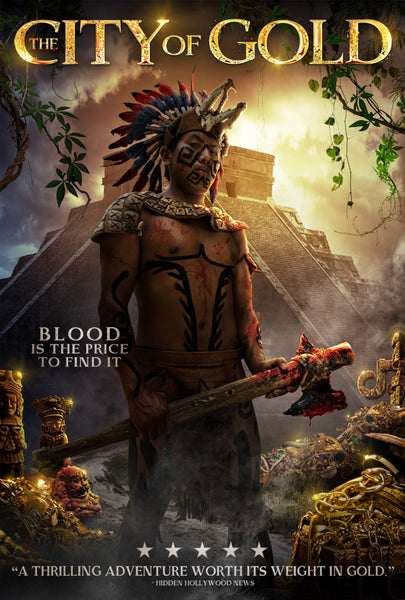 CITY OF GOLD
GENRE: Action, Adventure / Runtime: 99 Minutes
COMPARABLE TITLES: THE LOST CITY OF Z, JUMANJI, UNCHARTED

SELLING POINTS: Graphic Novel like animation; the film is set for sequel or prequel; explores the ageless fascination with the legend of El Dorado; great conquistador costuming.
CAST: Vernon Wells (COMMANDO, THE ROAD WARRIOR, WEIRD SCIENCE)
SYNOPSIS: An anguished media magnate, Jonathan Davenport, accompanies his estranged lover to the Peruvian Amazon in pursuit of a reclusive artist living in rebel occupation. Despite their philanthropic intentions, the mission proves to be the harbinger of something dark and ominous rooted deep within Jonathan.
NOTE: for Eastern Europe only: Hungary and Romania not available.