---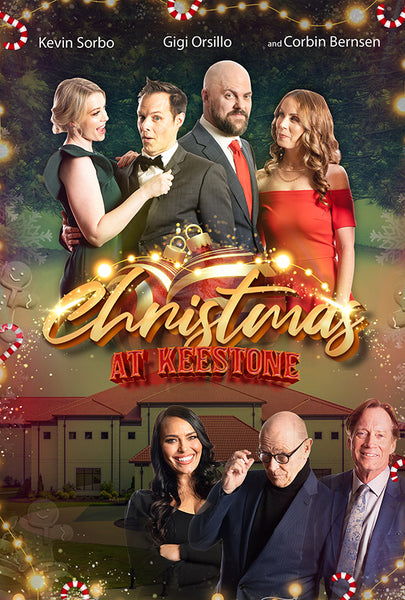 CHRISTMAS AT KEESTONE
GENRE: Family, Comedy, Romance / Runtime: 84 Minutes

SYNOPSIS: For the last five years since his wife's passing, John Williams comes to the Keestone Resort during Christmas to honor her memory and feel the spark of the holiday season from yesteryear. But things are a little different this year as Madelyn, the new resort baker, catches John's eye. 
CAST: Kevin Sorbo (Hercules, Andromeda, The Santa Suit), Gigi Orsillo (Family Camp, Pursuit of Freedom, The Happy Camper), Corbin Bernsen (Psych, The Punisher, Major League)
COMPARABLE TITLES: THE HOLIDAY meets LOVE ACTUALLY meets SERENDIPITY

SELLING POINTS: A recognizable ensemble cast featuring Kevin Sorbo and Corbin Bernsen. Filmed a the beautiful Keestone resort in Tennessee. A romantic holiday film suitable for the whole family.