---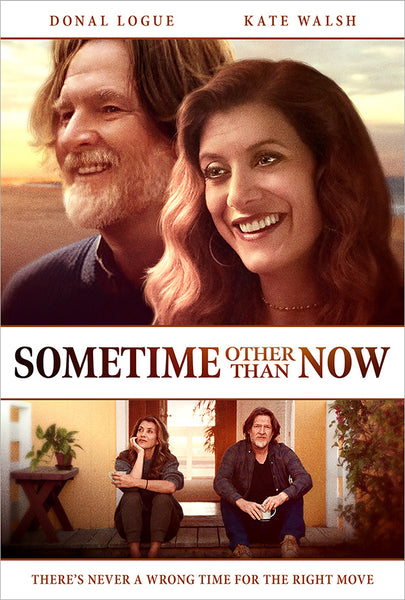 SOMETIME OTHER THAN NOW
GENRE: Drama, Romance / Runtime: 90 Minutes
COMPARABLE FILMS: A WALK TO REMEMBER meets THE NOTEBOOK meets ENOUGH SAID
SELLING POINTS: A warm and heartfelt romance.
CAST: Donal Logue (Fox's GOTHAM, History Channel's VIKINGS), Kate Walsh (ABC's GREY'S ANATOMY, Viacom's 13 REASONS WHY), Trieste Kelly Dunn (NBC's BLINDSPOT, Cinemax's BANSHEE), Alexa Swinton (Showtime's BILLIONS, Walt Disney Television's EMERGENCE), Amy Hargreaves (Viacom's 13 REASONS WHY, Showtime's HOMELAND)
SYNOPSIS: Seeking redemption, Sam drives cross country in search of the daughter he abandoned as a child, and unexpectedly falls in love with a woman who understands the true meaning of loss. Through their time together, she helps Sam see the value in family.
NOTE: Non-Exclusive only in SAARC.