---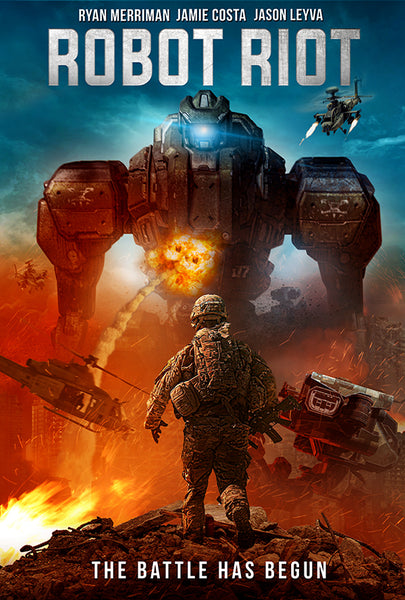 ROBOT RIOT
GENRE: Sci-Fi, Action / Runtime: 88 Minutes
COMPARABLE TITLES: REAL STEEL meets TRANSFORMERS
SELLING POINTS: Intense fast-paced action, strong CGI Robot effects. Man Vs Machine Theme. Perfect film to capitalize on the popular TRANSFORMERS franchise.
CAST: Ryan Merriman (FINAL DESTINATION / THE RING 2 / HALLOWEEN), Jamie Costa (FINAL FANTASY)
SYNOPSIS: A group of soldiers are dropped from the sky into an abandoned town with no memory of who or where they are only to discover that they are being used as "testing subjects" for a new group giant "battle bots" being controlled by an insane army general. Trapped with nowhere to go, they must fight against the never-ending swarm of these massive machines and unearth the secret behind what the general's real plans are for them. But things may not be so easy as the robots begin to gain intelligence slowly overthrowing the control of the general.